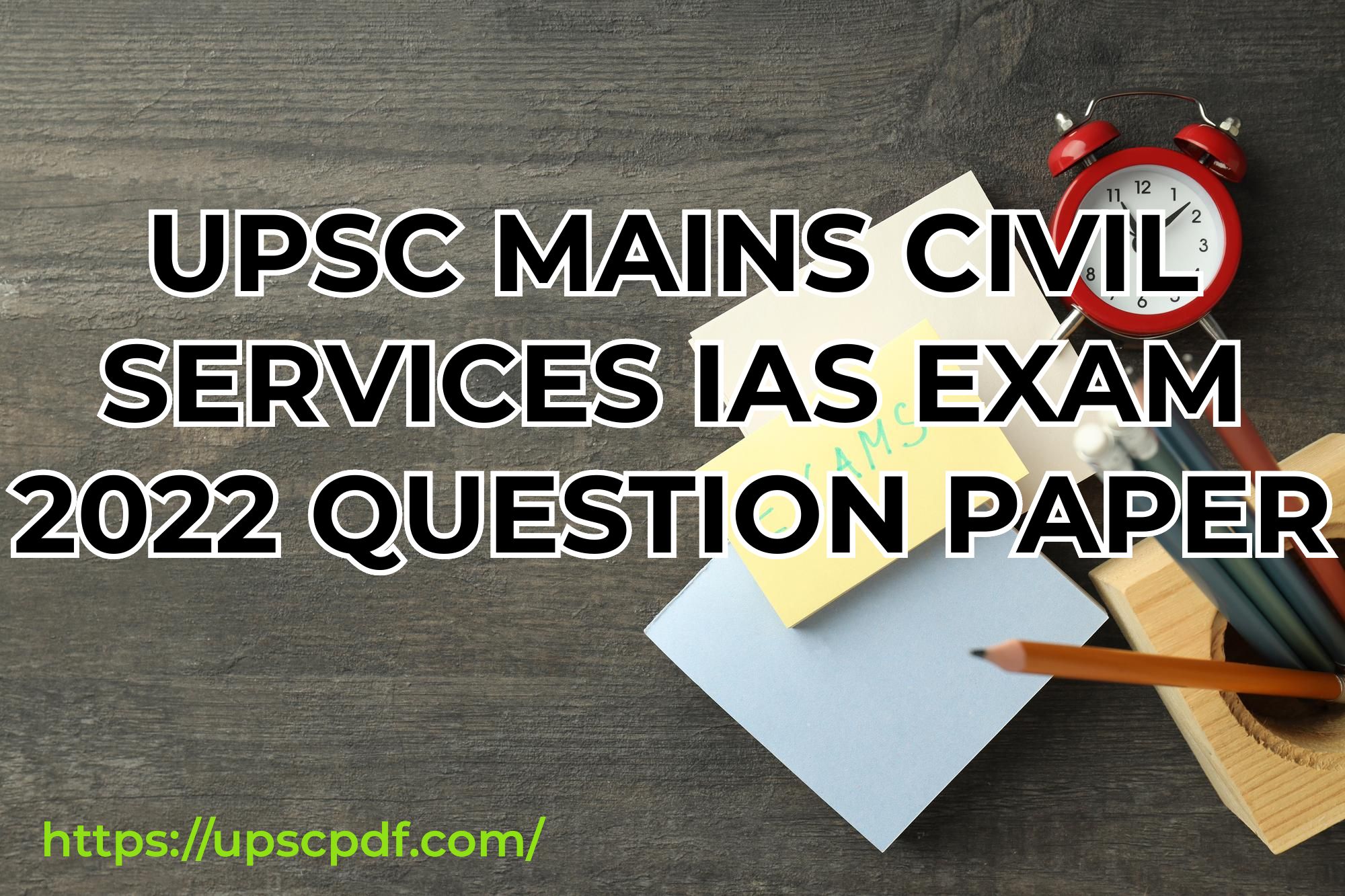 UPSC Mains Optional Paper 1 Question Paper 2022 PDF
---
The UPSC Mains exam for the year is scheduled from september 16th, 2022 onwards. The IAS Mains Optional Paper I question paper PDF can be downloaded in this article. The exam for UPSC Mains optional paper 1 2022 is scheduled for Septemberr 25th.
The UPSC Main Examination consists of 2 Qualifying papers listed below:
Qualifying Papers

English
Any One Indian Language from the Eighth Schedule of The Constitution of India
UPSC Mains Optional Paper 1 Question Paper 2022 Download PDF
UPSC Mains Optional Paper I of the Mains exam has to be written for a total of 250 marks. The time duration given to complete the paper is three hours. The papers for the examination are descriptive in nature.
The scope of the syllabus and questions for optional subject papers for the examination is broadly of the honors degree level, i.e. a level higher than the bachelors' degree and lower than the masters' degree. In the case of Engineering, Medical Science and law, the level corresponds to the bachelors' degree.
---
UPSC Mains Optional Paper-1 Question Paper 2022
---

Please Disable Adblocker if You are using any
UPSC Mains 2022 – Optional Paper-1 Question Paper
This section would be updated as soon as UPSC CSE (Mains) Optional paper-1  is concluded.
Related