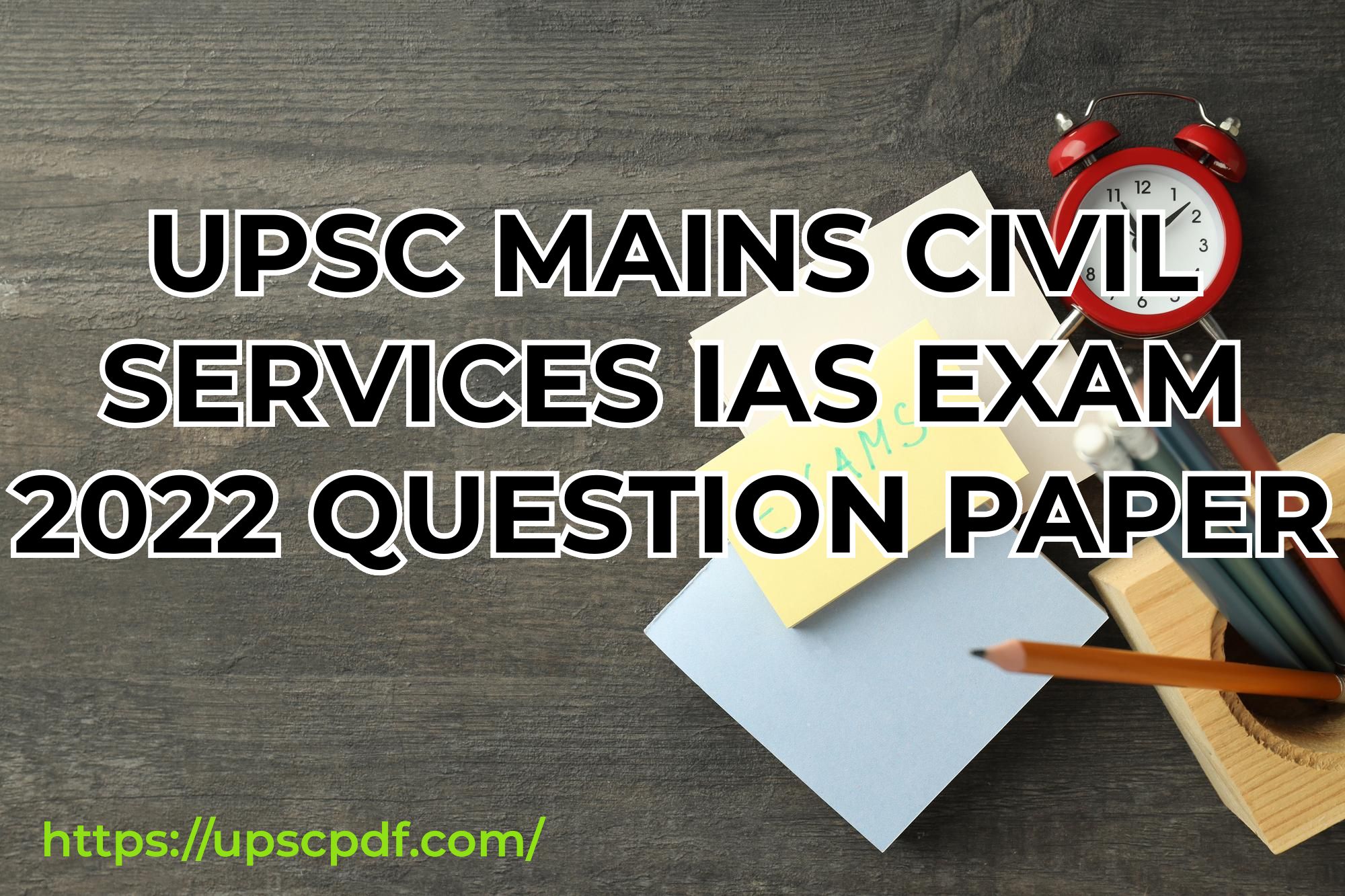 [ GENERAL STUDIES PAPER – 4 ] : UPSC MAINS CIVIL SERVICES IAS EXAM 2022 QUESTION PAPER PDF Download

---
The Mains General Studies Paper IV of the UPSC Civil Services Examination is being organised in the forenoon session of 18th September 2022. In total, Civil Services (Main) Exam is composed of nine papers and the examination is held for a period of 5 days.
The GS Paper Ill contain the following subjects:
Ethics
Integrity
Aptitude
UPSC 2022 Mains GS Paper 4
The General Studies Paper Ill consists of 20 descriptive type questions on topics such as Indian Heritage and Culture, History and Geography of the world as well as Society. This paper is worth 250 marks and has a time limit of 3 hours. This paper is being considered for merit ranking. It is also vital to remember that all of the questions are mandatory to answer.
---
UPSC Mains 2022 GS Paper IV :-  Download PDF

---

GENERAL STUDIES
PAPER – 4
Q1.
UPSC Mains 2022 – General Studies 4 Question Paper
This section would be updated as soon as UPSC CSE (Mains) GS 4 paper is concluded.