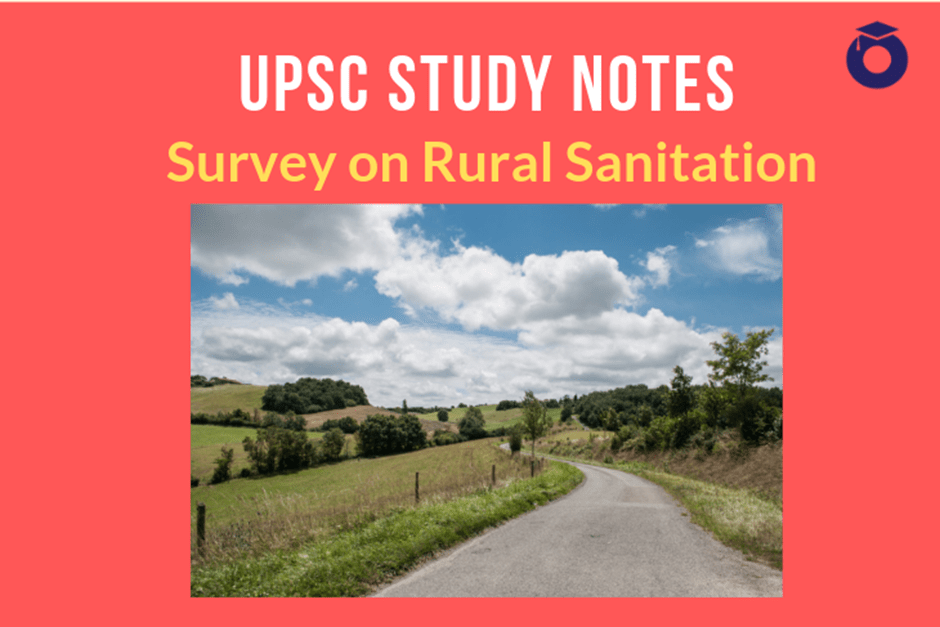 Survey on Rural Sanitation: UPSC Study Notes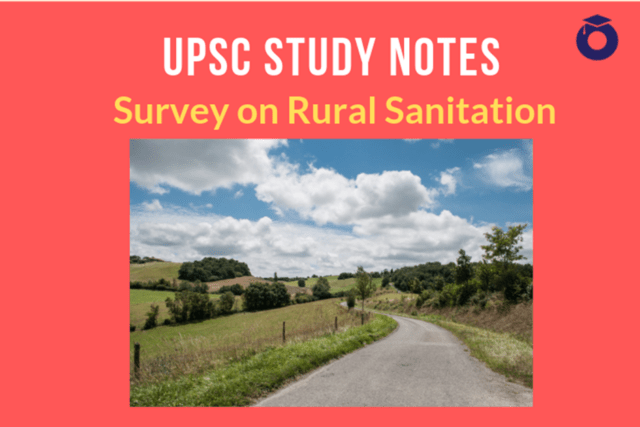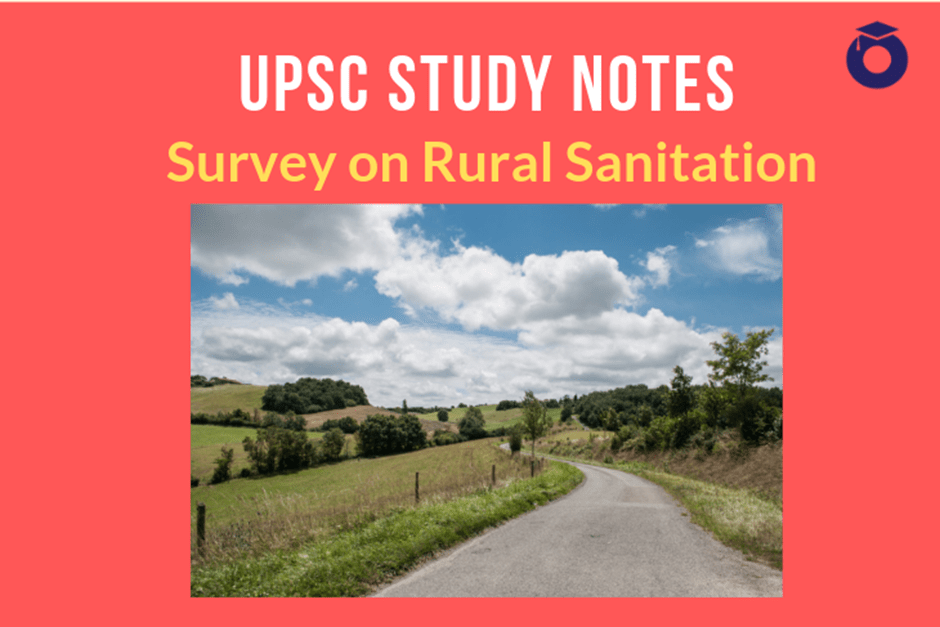 Survey on Rural Sanitation
This post is brought to you by

Skholar.com.

Visit the site and take a

Free UPSC 2019 Mock Test

to get your All India Standing. Let's begin with the topic.
About Twin Pit System
Twin-pit latrines would create valuable farm manure from human excreta.

Under the twin-pit system, two pits are dug with honeycombed walls and earthen floors which allow liquid to percolate into the surrounding soil.

When one pit is filled and closed off, waste flow is transferred to the second pit, allowing waste in the first pit to be converted into manure after a year or two.
The twin pit has been promoted by the Ministry of Drinking Water and Sanitation and the World Health Organisation.

It is an in-situ sanitation system. Owners will be dealing with manure, not excreta.
Other Options
Septic tanks are the most popular option. Others use a single leach pit or a closed pit.

Open pits, open drains or nallahs, or simply discarding waste directly into a nearby pond or waterbody are the other options

A few toilets are connected to a closed drain leading to a sewer system.
Extent of Coverage
National Annual Rural Sanitation Survey 2018-19 shows that just 26% of rural households use the recommended twin-pit system to dispose of excreta from their toilets.

The waste from the remainder of rural toilets could be harmful to health and the environment and can even push a new generation into manual scavenging.

The government is intensively promoting twin pits over the last two years

The highest ratio of twin pits is found in States which have only recently completed toilet construction.

Uttar Pradesh tops the list with 64% of toilets with twin pits. It had made the technology mandatory for anyone who wanted to avail the government's Rs. 12,000 subsidy to build toilets.

Jharkhand is second on the list with almost 58% of its toilets connected to twin pits. It was declared open defecation free (ODF) last year.

For the more than 70% of toilets without twin pits, a faecal sludge management system is needed.
Source: The Hindu
Hope this was helpful. Take a

Free UPSC 2019 Mock Test

to get your All India Standing.
If You want to share Your Study Material with Other send me  [email protected]
Please share this post with the needy aspirants.
Join our Telegram Channel for regular update     Click here
Like our Facebook Page for regular update          Click here
If you are new to UPSC field, We recommend you to know about

 UPSC Prelims 

and 

UPSC Mains

 

and

 UPSC Optionals 

and

Test Series [Prelims/Mains]

and also

Magazine 

for better Understanding. All our Advertisements are Decent ads [we don't compromise in the Quality] and if anyone have any problem with website or advertisements please contact me

 

[email protected]
Disclaimer : 

 
UPSCPDF.com

does not own this book, neither created nor scanned. we just providing the links already available on internet. if any way it violates the law or has any issues then kindly contact us. Thank you