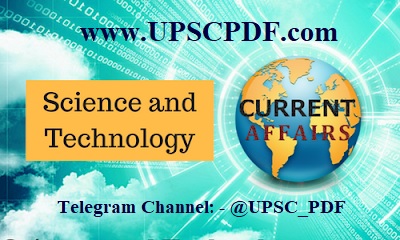 NEW DEVELOPMENTS IN BIOTECHNOLOGY & HEALTH TECHNOLOGY FOR PEOPLE
1) Seaweed Cultivation – Coastal Wealth
Technologies for cultivation of Kappaphycus alvarezii and value addition through simultaneous production of hydrocolloid and liquid biofertilizer have been developed.
The fishing community in coastal regions of Tamil Nadu has been trained in cultivation techniques. Presently >800 Self Help Groups (SHGs) are engaged in cultivation, with average income of 5000 per month per person. The liquid fertiliser is marketed by IFFCO under trade name 'Sagarika'.
2) Aroma Mission – Creating Farmer Entrepreneurs
• CSIR has contributed significantly in the development, nurturing and positioning of the essential oil-based aroma industry in the country.
• This has led to creation of an ecosystem benefitting the farmers, industry, and next generation entrepreneurs.
• For the first time, cultivation has been extended to challenging regions such as Jammu & Kashmir, tribal areas in Chhattisgarh, flood- and drought-affected regions e.g. Cuddalore, Vidarbha, Kutch, North-East.
3) BIB POSHAN – Ready to use Therapeutic Food
Addressing of Severe Acute Malnutrition in children. In collaboration with the Ministry of Health and Family
Welfare (MoHFW) and Indian Council of Medical Research (ICMR), DBT led a National Alliance on Severe Acute
Malnutrition (SAM) to generate scientific evidence to inform public health policy. Through this alliance,
BIBCOL, a Public Sector Undertaking (PSU) under DBT has developed Ready to Use Therapeutic Food (RUTF) under the brand name BIB POSHAN with financial support from the Department for the addressal of SAM in children.
The product is made from 100% local ingredients and is licensed and registered under FSSAI.
The product is made from local ingredients such as soybean oil, sugar, milk powder and peanuts and is calorie dense, high in proteins, vitamins and minerals.
4) Mission on Nano-Biosensors and Microfluidics for Healthcare
Mission aims to use micro/nano-technologies in integration with micro-fluidics for the development of point-of-care,
affordable and easy-to-use systems for healthcare applications such as:
• Rapid test card for Typhoid detection
• Label free, affordable and easy-to-use biosensor for detection of dengue virus infections in patient samples
• Device for the detection of cardiac biomarkers and cardiac risk management
• Devices for early stage Breast Cancer diagnosis
• Devices and nano-probes for early stage detection of Lung Cancer
• Devices for pre-diabetic and diabetic condition detection using invasive and non-invasive techniques
• Devices for detection of bio-markers for Mild Cognitive Impairment/ Alzheimer's disease
The endeavour is aligned with Government missions such as 'Ayushman Bharat' and 'Make in India'.
5) Streptokinase – A life Saver
Streptokinase is a vital, life-saver injectable protein drug that saves up to 40% of human lives after heart attacks, if given within a few hours of the onset of chest pain. CSIR IMTECH has developed a portfolio of streptokinase technology which includes natural streptokinase; recombinant streptokinase; clot specific streptokinase (third generation thrombolytic molecules); and the new generation clot-buster(s) (fourth generation thrombolytic molecules).
The technology of natural streptokinase of 'British'
Pharmacopoeiac grade developed by CSIR-IMTECH was
transferred to Cadila Pharmaceuticals.
6) Novel processes for Eribulin, Nicotine and Bedaquiline
Serving as important drugs for health care, bench scale processes have been developed for all three molecules, for which synthesis at a large scale is necessary to serve the market demand. In all three cases, the developed routes are new and cost-effective. Eribulin (an anti-cancer drug) fragments are now made in lesser number of steps, Nicotine is made in one-step and Bedaquiline (anti-Drug Resistant TB drug) synthesis was achieved from commercially available starting materials at a low cost.
7) Development of herbal drug for dengue infection
A Technology Transfer Agreement was signed between DBT-ICGEB and an industry partner Sun Pharmaceuticals in May 2016 for taking forward the research lead already developed towards developing phytopharmaceutical drug.
8) Non-clonable ID technology: An effective anti-counterfeit platform for medical product authentication
Counterfeit drugs have serious implications for pharmaceutical companies, government authorities and the general public.
CSIR and Bilcare Ltd. have partnered to demonstrate the ability of a novel non-Clonable ID (nCiD) technology to address unmet needs in medical product authentication and patient compliance.
9) Development of technology for a rapid diagnosis of Celiac Disease (CD) in humans
Diagnostic kits for Celiac Disease (Celiac Microlisa & Celiac Card) supported by the Department was launched in 2014. These kits were developed through a collaborative, multi-institutional, inter-disciplinary approach and are rapid, sensitive, specific, and are much cheaper in comparison to the imported kits. The participating institutions were ICGEB, New Delhi, Translational Health Science and Technology Institute (THSTI), Gurugram; All India Institute of Medical Sciences (AIIMS), New Delhi, and have been made commercially available by industrial partner J. Mitra and Co. Pvt. Ltd
10) eSkIN: An in-silico Platform for Skin Data Analysis
A sophisticated but user-friendly software tool named "eSkIN" has been developed for skin system which enables modeling, simulations, analysis, and visualization. It has the ability to convert large scale high-throughput omics data into biomedical knowledge. The software is open for use and is available at the online platform of the industry partner, Persistent Systems.
Source: – Taken from Neeraj Nachiketa's Sir Page
If You want to share Your Study Material with Other send me  [email protected]
Please share this post with the needy aspirants.
Join our Telegram Channel for regular update     Click here
Like our Facebook Page for regular update          Click here