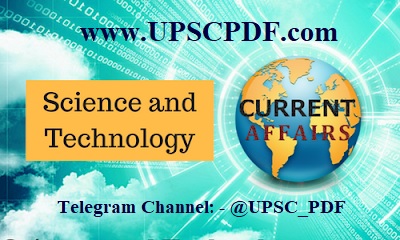 10 DEFENSE RELATED CURRENT AFFAIRS
✍️ 1) HEAVY ARTILLERY GUN- DHANUSH
• The Indian Army conveyed the successful user-validation trial of Advanced Towed Artillery Gun System (ATAGS) – Dhanush, to DRDO.
• The gun has a range of 45 km with night firing capability.
• The artillery gun developed indigenously but was aided by technology transfer from Sweden.
• It has several other features such as high mobility, quick deployment, advanced communication systems and automated command & control systems.
➖➖➖➖➖➖➖➖➖➖➖➖➖➖➖➖➖➖➖➖➖➖➖➖➖➖➖➖➖➖➖➖➖➖➖➖➖➖➖➖
✍️ 2) GUIDED PINAKA
• It is an evolved form of Pinaka rockets.
• The Guided Pinaka has defining features such as- navigation, guidance and control-kit.
• About Pinaka – it is an unguided rocket system having a rnage upto 40 kms – 12 rockets are launched in 44 secs delivering upto 1.2 tons of explosives.
➖➖➖➖➖➖➖➖➖➖➖➖➖➖➖➖➖➖➖➖➖➖➖➖➖➖➖➖➖➖➖➖➖➖➖➖➖➖➖➖
✍️ 3) INS KARANJ
• This is the third Scorpene class submarine- which aspires to deliver six submarines under Project 75.
• Scorpene class submarines are diesel-electric attack submarines (diesel engine connected to electrical generators, creating electricity that powers motors).
• Superior stealth and packed with precision guided weapons- torpedoes and anti-ship missiles.
• Project 75, launched on 2005, operates under technology transfers from DCNS, France. Under the project INS Kalvari is the first submarine.
• At present, Indian Navy operates 13 conventionally powered submarines and 02 nuclear powered submarines (INS Chakra and INS Arihant).
➖➖➖➖➖➖➖➖➖➖➖➖➖➖➖➖➖➖➖➖➖➖➖➖➖➖➖➖➖➖➖➖➖➖➖➖➖➖➖➖
✍️ 4) INTEGRATED UNDERWATER HARBOUR DEFENCE AND SURVEILLANCE SYSTEM (IUHDSS)
• Indian Navy has launched IUHDSS in Mumbai to enhance the security of valuable naval assets against asymmetric threats such as terrorism, pirates etc. It is designed and developed by Israeli Aerospace Industry.
• It includes state of the art integrated radars, advance sensors, electro-optic cameras and SONAR.
• Its sensors are strategically installed around Mumbai harbor to provide comprehensive real-time situational awareness for monitoring and analysis. Surface and Sub-surface surveillance.
• Besides detecting larger targets, it also will have the capability to detect small targets like divers, boats, swimmers etc.
➖➖➖➖➖➖➖➖➖➖➖➖➖➖➖➖➖➖➖➖➖➖➖➖➖➖➖➖➖➖➖➖➖➖➖➖➖➖➖➖
✍️ 5) INDIAN NAVAL SAILING VESSEL TARINI (INSV TARINI)
• Indian Navy's ocean going sailboat was inducted at INS Mandovi Boat pool.
• It claimed fame after an all-women team circumnavigated the globe on this sailboat.
➖➖➖➖➖➖➖➖➖➖➖➖➖➖➖➖➖➖➖➖➖➖➖➖➖➖➖➖➖➖➖➖➖➖➖➖➖➖➖➖
✍️ 6) NETRA
• It is the indigenously developed Air-borne Early Warning and Control Systems (AEW&C).
• Developed by DRDO.
• Recently Indian Air Force inducted NETRA.
• NETRA has mid-air fuelling capacity thus enhances the surveillance time.
• About AEW&C- these are airborne radar systems mounted on a carrier jets for air borne surveillance system i.e to detect and track aircraft, missiles, ships etc
• Currently, India is using PHALCON AEW&C, developed by Israel.
➖➖➖➖➖➖➖➖➖➖➖➖➖➖➖➖➖➖➖➖➖➖➖➖➖➖➖➖➖➖➖➖➖➖➖➖➖➖➖➖
✍️ 7) WEAPON LOCATING RADAR- SWATHI
• In March, 2017, DRDO formally handed over the WLR- Swathi, to Indian Army.
• Also, the Nuclear, Biological and Chemical recce vehicle Mk-I, was also handed over. These recce vehicles are used post event to collect data for support formation in the recovery.
• Swathi as developed by DRDOs Electronic and Radar Development Establishment.
• It has a range of 50 km which brings all artillery guns in service worldwide under its coverage.
• It has dual roles- (a) Weapon Location mode for enemy artillery and (b) Direction of own artillery fired.
• Four such systems are already deployed along LoC.
➖➖➖➖➖➖➖➖➖➖➖➖➖➖➖➖➖➖➖➖➖➖➖➖➖➖➖➖➖➖➖➖➖➖➖➖➖➖➖➖
✍️ 8) C-17 GLOBEMASTER TRANSPORT AIRCRAFT
• It is a cargo flight used by US Airforce for strategic logistics.
• Recently, a sale of one C-17 globe master has been agreed by US. With this the capability of India to meet current and future strategic airlift requirements as the country lies in a region of natural disaster.
• It aircraft also includes a missile warning system, one countermeasure dispensing system and a precision navigation system.
➖➖➖➖➖➖➖➖➖➖➖➖➖➖➖➖➖➖➖➖➖➖➖➖➖➖➖➖➖➖➖➖➖➖➖➖➖➖➖➖
✍️ 9) QUICK REACTION- SURFACE-TO-AIR MISSILE (QR-SAM)
• Indigenously developed short-range missile.
• Can be fired from truck mounted canisters.
• All weather weapon system capable of tracking and firing.
• Range: 25 to 30 km
• It is meant to complement Akash Missile
➖➖➖➖➖➖➖➖➖➖➖➖➖➖➖➖➖➖➖➖➖➖➖➖➖➖➖➖➖➖➖➖➖➖➖➖➖➖➖➖
✍️ 10) MUNTRA
• India's first unmanned tank.
• Developed by DRDO
• Launched in three variants
(a) Muntra S (surveillance)
(b) Muntra M (mine detection) and
(c) Muntra N (recce in areas with nuclear and biological threats)
➖➖➖➖➖➖➖➖➖➖➖➖➖➖➖➖➖➖➖➖➖➖➖➖➖➖➖➖➖➖➖➖➖➖➖➖➖➖➖➖
Source: – Taken from Neeraj Nachiketa's Sir Page
If You want to share Your Study Material with Other send me  [email protected]
Please share this post with the needy aspirants.
Join our Telegram Channel for regular update     Click here
Like our Facebook Page for regular update          Click here